Ellmaualm alpine hut at an altitude of approx. 1,350 m
Our own alpine hut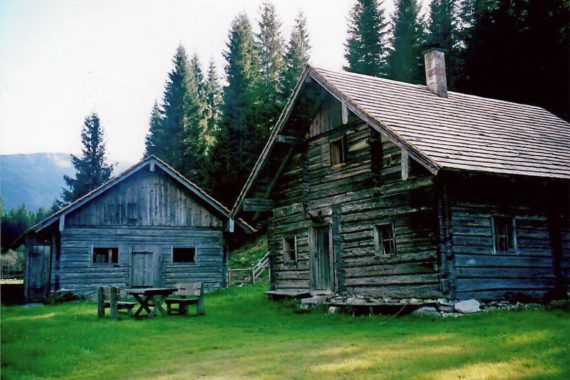 Treat yourself to a break from the hectic hustle and bustle of everyday life and recharge your batteries amid unspoilt nature. Where could be better suited than the Forstau Valley? Our cows graze in summer here on our own Ellmaualm alpine pasture and our guests savour the quiet and the magical mountain scenery all around. Here you'll also find a number of hiking possibilites. The alpine hut is located approx. 6 km up the valley. It is easily accessible by car along a toll road. With the Schladming-Dachstein Sommercard, which our guests receive free of charge, the journey up is toll-free.
Hikes from our alpine hut
The Vögeialm hut at the end of the Forstau Valley is approx. 4 km away from our alpine hut and can be reached by car or on foot. If you wish to extend your hike further we recommend the route from the beautiful Oberhüttensee Lake with its Oberhütte alpine hut (refreshment stop possbile). Of course there are further tours, such as for example to the Seekarscharte with view of the Dachstein and towards Obertauern.